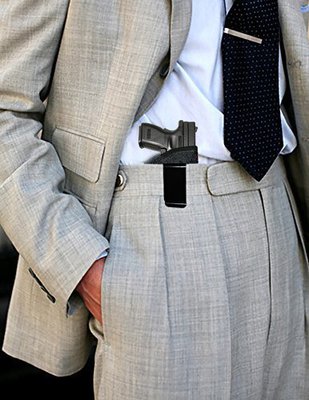 Don't Let Your Holster Hinder You
At Garrison Grip we focus on specialized gun holsters and grips. Few realize how important the holster is when carrying a licensed concealed weapon. It is vital that you find the holster that suits your needs. When buying your next holster consider the following tips:
The trigger guard must be adequately covered when in the holster.
The belt attachment doesn't cause the holster to come out when you draw.
The draw needs to be smooth.
We offer a variety of brands and holsters for you to find the perfect holster for you. Check out our range from the Hi Point 9mm holster to our shot gun holsters.